New Client

Returning Client

If you have never attended Never Summer Fitness please read the information below before registering.
The next sessions begin on Monday Jan 13th!
>> CLICK HERE FOR CLASS INFO AND SCHEDULE <<
>> CLICK HERE FOR IMMEDIATE REGISTRATION <<
Orientation allows all participants to individually meet with Jackie Wright, the manager and head coach of Never Summer Fitness. Additionally, if you are participanting in cycling you will receive a professional bike fit and a personal Bike Fit Card containing all of your specific bike settings and target heart rate zone. We will review your Health History Questionnaire to ensure your readiness to participate in physical activity. Additionally, you will complete a simple fitness assessment and goal setting session with Jackie, so that we will be aware of your fitness goals and discuss any limitations you may have which need to be addressed and answer any questions or concerns you may have at that time.
All sessions are paid in full in advance of the first session.
Once registered for a session there are no cancellations or refunds.
There are no refunds for missed classes. Make up classes are at the discretion of Never Summer Fitness and cannot be guaranteed.
The registered participant is the only individual permitted to attend the session.
No children, pets or unregistered guests are allowed on the Never Summer Fitness premises during sessions.
Our studio is designed for group training sessions and individual attention. Consequently, due to the structure of the programs, there are no memberships to use the facility outside of the offered sessions or personal training.
No one under 18 years of age is permitted to register for any of the sessions.


RESERVE YOUR SPOT USING ONLINE REGISTRATION NOW!! 
The forms below are all in PDF format, and can be printed out, completed and either mailed to P.O. Box 730, Grand Lake, CO 80447, or faxed to 970-627-9875.
TOOLS OF THE TRADE
RULES OF THE ROAD
WAIVER / RELEASE
HOME WAIVER / RELEASE (for in-home personal training customers)
HEALTH HISTORY QUESTIONNAIRE
To register by mail print this registration form, fill it out, and mail it with your check to Never Summer Fitness, P.O. Box 730, Grand Lake, CO 80447.
Fitness Articles by Jackie Wright
NEW: Protect the Shoulder and Spine
NEW: Stand Up for Fitness
NEW: Fused Fitness Class Formats
"After joining Never Summer Fitness, my blood sugar went from borderline diabetic to normal. My fibromyalgia improved. I have more energy and have less stress. Joining Never Summer fitness was the best thing I have ever done for myself!"
– Carolyn J.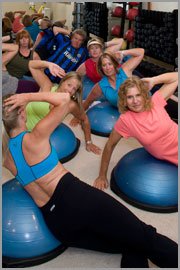 Copyright © 2009,2010 Never Summer Fitness, LLC.   |   Box 730, Grand Lake, CO 80447   |   970.531.3541   |   [email protected]
RELEASE, WAIVER OF LIABILITY AND INDEMNIFICATION: PLEASE READ THIS CAREFULLY AS IT AFFECTS YOUR LEGAL RIGHTS. YOU MUST UNDERSTAND IT BEFORE PARTICIPATING IN ANY EXERCISE PROGRAM OFFERED BY OR OTHERWISE OBTAINED FROM NEVER SUMMER FITNESS, LLC OR THROUGH THIS WEBSITE ("EXERCISE PROGRAM"):
 You are advised that with the activity involved in an Exercise Program there are risks, and by participating in an Exercise Program, you assume these inherent risks, and voluntarily agree to release, waive, hold harmless and indemnify Never Summer Fitness, LLC, as more fully set forth in the terms of use. Click here to read the full Terms of Use and website Privacy Policy.