The 8-week Winter Session starts on Monday Jan 13th, 2014. Below is a list of classes offered this session, including the times and days they are offered. All classes are only sold in multi-week blocks called sessions. Session length varies depending on the class and the time of year. Most sessions meet at the Never Summer Fitness facilities in Grand Lake. Sessions will fill quickly. Priority registration is provided to current clientele.
Click on the class name for more details on a particular class or click Register Now to register for a class now using our online registration service. If you need a map to one of our facilities click here.
If you are interested in an intense
workout which burns fat, builds muscle,
and is time efficient, then this is the
class for you.
Mon / Wed

Tue / Thurs

 
8:00am to 9:15am
(Bootcamp + Cycle Circuit)
6:30am to 7:45am
(Bootcamp + Cycle Circuit)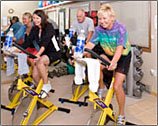 Cycle & Abs (aka spinning), is a hugely popular group, indoor cycling class that closely simulates an outdoor cycling experience.
| | | |
| --- | --- | --- |
| Mon / Wed |   | 6:30am to 7:45am |
This muscle strengthening and conditioning weight training class format
is ideally geared toward healthy men and women, from 18 years of age and up.
| | | |
| --- | --- | --- |
| Tue / Thurs |   | 9:30am to 10:45am |
75 minute circuit format with
14 weight-training and cardio stations ending in core and abs hitting every
major muscle group.
Mon / Wed
Fri
 
6:00pm to 7:15pm
8:30am to 9:45am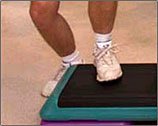 Basic athletic-style step combinations combined with muscular strength
training intervals
A great exercise program designed specifically for men of a certain age that possess at least a foundational fitness level
| | | |
| --- | --- | --- |
| Tue / Thurs |   | 11:00am to 12:00pm |
Fitness is truly ageless. If you are looking for a nurturing, safe, effective and fun exercise environment, this is for you.
| | | |
| --- | --- | --- |
| Mon / Wed |   | 9:30am to 10:45am |
Non-stop movement that will burn fat and calories and strengthen the core.
Comprehensive strengthening, breathing, flexibility and relaxation.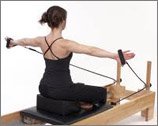 Combined reformer apparatus
and Mat Pilates techniques,
skills and drills.
Copyright © 2009,2010 Never Summer Fitness, LLC.   |   Box 730, Grand Lake, CO 80447   |   970.531.3541   |   [email protected]
RELEASE, WAIVER OF LIABILITY AND INDEMNIFICATION: PLEASE READ THIS CAREFULLY AS IT AFFECTS YOUR LEGAL RIGHTS. YOU MUST UNDERSTAND IT BEFORE PARTICIPATING IN ANY EXERCISE PROGRAM OFFERED BY OR OTHERWISE OBTAINED FROM NEVER SUMMER FITNESS, LLC OR THROUGH THIS WEBSITE ("EXERCISE PROGRAM"):
 You are advised that with the activity involved in an Exercise Program there are risks, and by participating in an Exercise Program, you assume these inherent risks, and voluntarily agree to release, waive, hold harmless and indemnify Never Summer Fitness, LLC, as more fully set forth in the terms of use. Click here to read the full Terms of Use and website Privacy Policy.